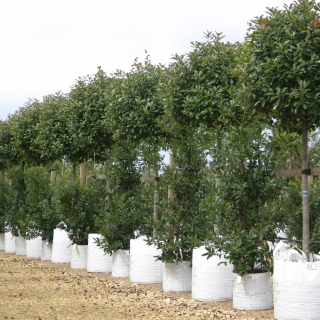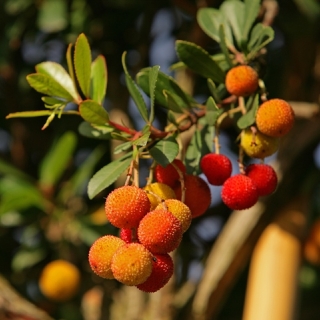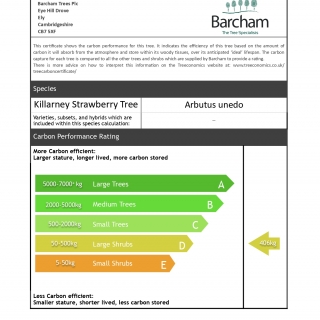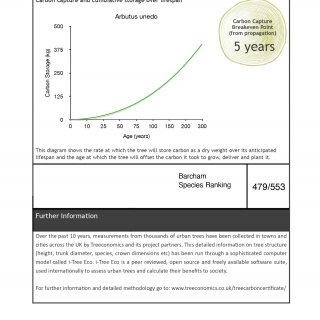 Arbutus unedo
Strawberry tree, Killarney strawberry tree, Irish strawberry tree, Cane apple
A good choice for exposed and coastal sites it is also good for urban plantings.
Read more about this product
Product details
This attractive evergreen tree has young shoots that are tinged red and harden to dark green. The small white, bell shaped flowers appear in small clusters and are produced together with the red fruit in the autumn, providing a contrasting display. As this tree matures, the brown bark sheds, giving it a peeling, ragged appearance.

The late flowering of this tree makes it useful for Bees in honey production and the fruit is also tasty for birds. Fruits can be used to produce jams, beverages and liquors for human consumption, however are not advisable to eat raw.
Tree Specifications
Common names
Strawberry tree, Killarney strawberry tree, Irish strawberry tree, Cane apple