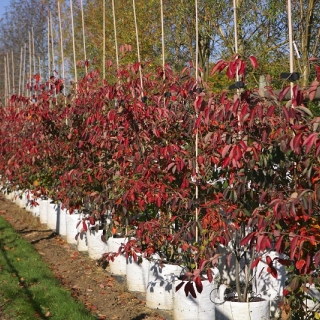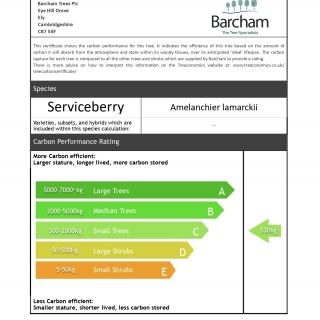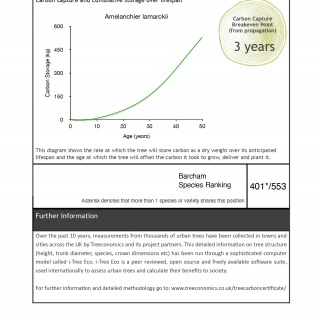 Amelanchier lamarckii multi-stem
Juneberry, Serviceberry, Snowy Mespilus
Amelanchier lamarckii, also known as the Juneberry , Serviceberry or Snowy Mespilus, is the perfect garden tree and is simply stunning when in bloom!
Read more about this product
Product details
Starting in spring, the profuse white flowers emerge in plentiful racemes (clusters along the stems), covering the tree from top to bottom. The foliage follows the blossom, emerging a coppery colour which turns to bright green by late spring. The fantastic rich red autumn colour of Amelanchier lamarckii concludes this trees remarkable display in conjunction with rounded fruits which are initially red in summer before turning black in the autumn. Although not the sweetest of tasting fruits, they are edible, adding to the attraction of this little tree as a superb addition to any garden planting scheme.
Tree Specifications
Common names
Juneberry, Serviceberry, Snowy Mespilus