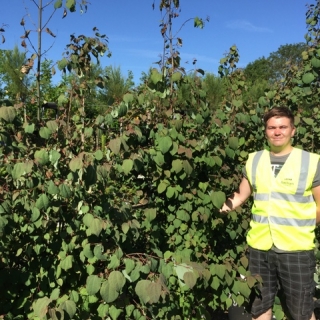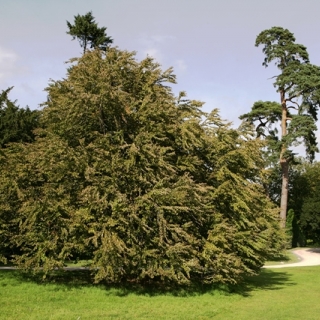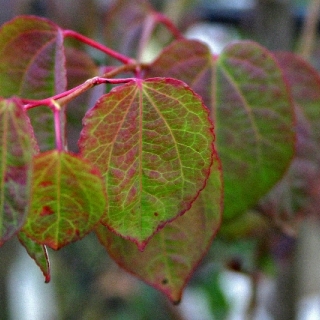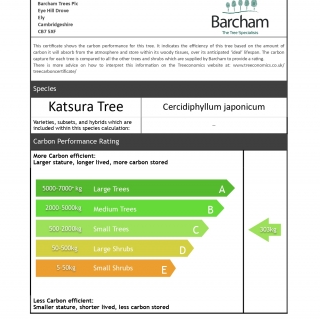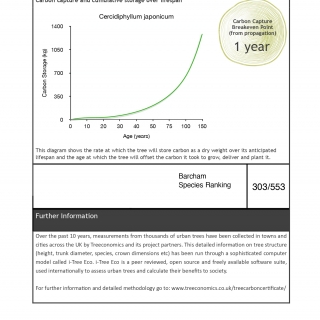 Cercidiphyllum japonicum multi-stem
Candy Floss Tree
Cercidiphyllum japonicum, known as the Katsura Tree or the Candyfloss Tree, does really well on well drained fertile soils.
Read more about this product
Product details
This is a multi-stemmed version of this wonderful tree, it has been coppiced to the base and allowed to re-grow with multiple stems in order to enjoy the full range of features that this attractive tree has to offer.

Its pretty foliage emerges a bronze / purple in the spring before hardening to a light green for the growing season. They then turn vivid yellow and pink for the autumn and at this point they can smell of burnt sugar, hence its 'Candyfloss' tag.

Sometimes mistaken for Cercis siliquastrum, the Judas Tree, Cercidiphyllum japonicum can reach over 15 metres which catches some out with small gardens. The magnitude of the multi-stem can be limited to some extent by regular pruning.

New leaves can frost in the spring if caught late but they come back again.
Tree Specifications
Common names
Candy Floss Tree