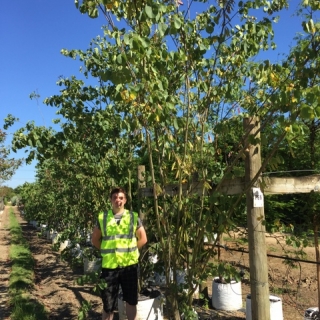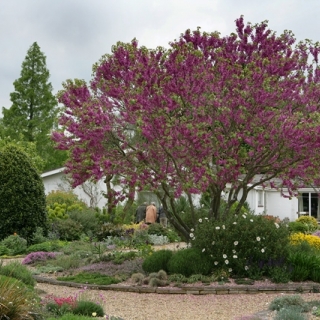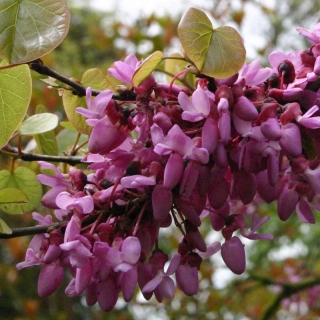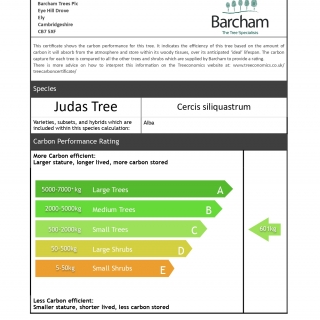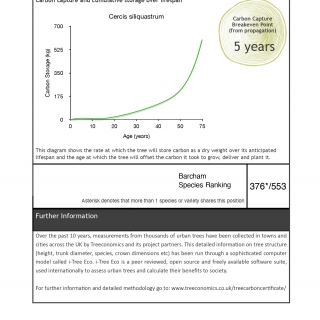 Cercis siliquastrum multi-stem
Judas Tree
This tree will tolerate most soil conditions providing it is well drained, including very dry soils. This tree is a great selection if you are looking to create multiple seasons of interest with your planting.
Read more about this product
Product details
Cercis silaquastrum is a fairly slow growing tree and therefore should only be planted by those who have the patience to watch it flourish over the years. The rosy-lilac, pea-like flowers cover the wood in May, producing a stunning floral display that is quite uncharacteristic of a tree. Following the flowers, the bright green, almost hear shaped leaves are developed, later accompanied by dark purple tinted seed pods in July.

This pretty tree is native to the Eastern Mediterranean where it very much enjoys the warmer, drier climes. In the UK it is best suited to sunny urban gardens and courtyards where is happy to bask in the warmth of the sun.

At Barcham we produce Cercis silaquastrum as both a standard tree and multi-stem coppice specimen. This is the multi-stem version, which will have at least 3-5 stems breaking from ground level, meaning you can make the most of the profuse flowering on the stem.